HWM 90

Parallel Four Head Welding Machinery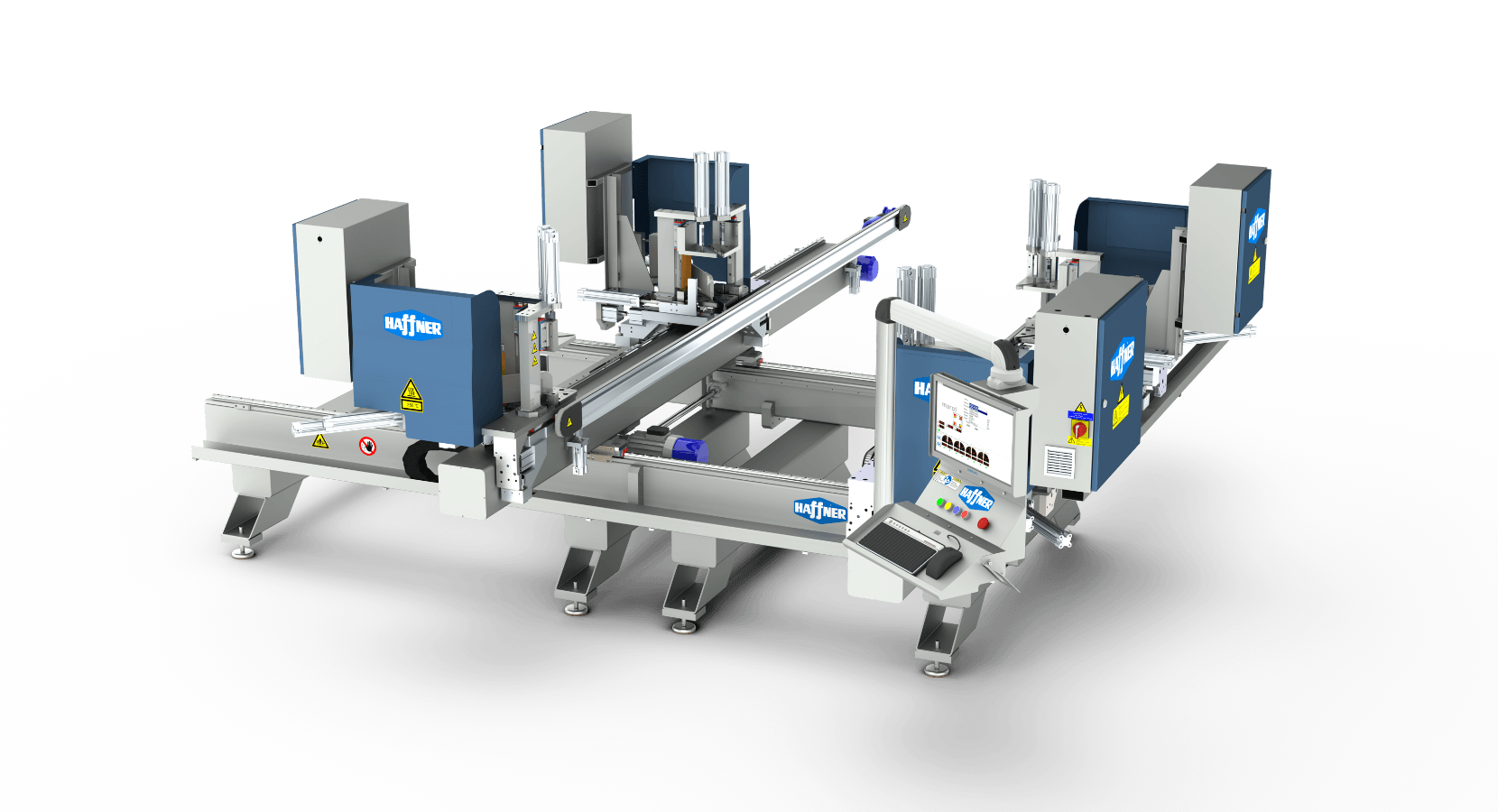 It welds the four corners of the PVC frames at 90 ° angle simultaneously and with high precision. Automatic production works in accordance with sample data from the window drawing program. It has a computer controlled (PID) heat control system to achieve welding strength within standards. Melting and welding temperatures and time for each profile can be adjusted seperately. Long-lasting plate skin distibutes heat without being affected from the working environment with its unique design. Pre-heated welding blades ensure good welding in cold weather conditions. Welding mold change is fast and easy. 


The system includes 19 "Led monitor, a high resolution PC with Windows 10 operating system, working between 0 ° C - 55 ° C without fan. Wireless network connection or data transfer from USB is possible. A database can be created with welding parameters of profiles determined by the user separately. (Up to 6000 pieces) It works effectively under right pressure with pressure control system. Welding axes are driven by a hardened steel ball screw that provides precision and durability. It can tolerate measurement errors caused during the cutting process up to 2 mm with the measurement control system. Welds white and coloured profiles. Summer / winter operating mode is selected automatically. Central lubrication system facilitates machine maintenance. With the interface program developed by Haffner Murat Machinery Software Department, all error messages can be seen and displayed. It is possible to identify and solve problems by connecting automation sysytem with remote connection.