Single Line 1

Four Head Welding & CNC Corner Cleaning Line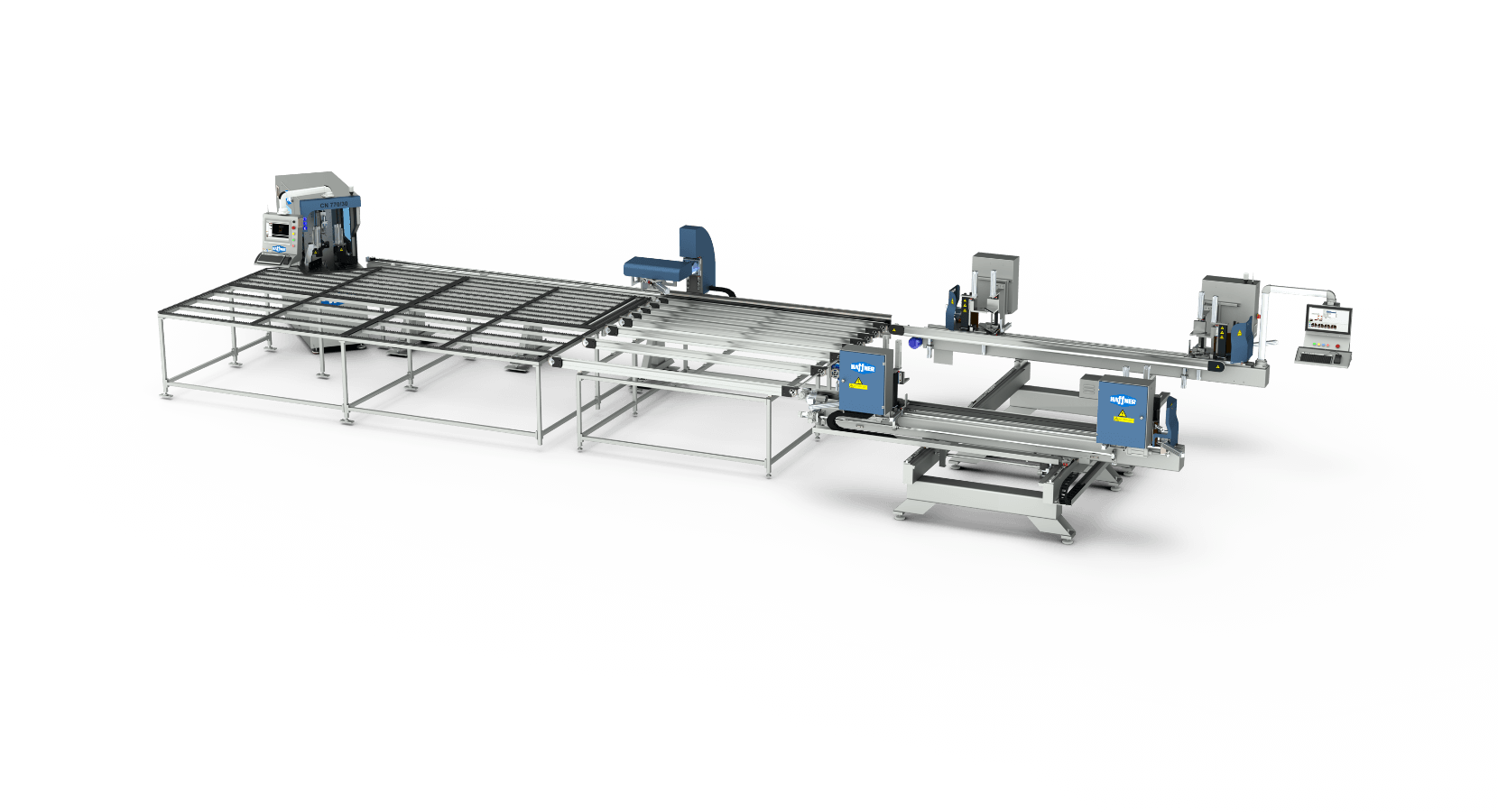 Single Line 1 is created with the integration of KD 658/20 Four Corner Welding Machine, CK 187 Cooling Station, CK 180 Quick Turning Robot and CN 770/20 CNC Corner Cleaning Machine. From welding to cleaning, every stages of the profile processing is controlled by the computer. CN 770/20 Corner Cleaning Machine can start the cleaning process of the frame while the Four Corner Welding machine starts the welding of a new frame. Thanks to the servo rotation robot, the frames are rotated fast and stable for corner positioning  (Small frames 1 sec., Large frames 1.5 - sec.) Profile information is automatically transferred from the welding machine.

Backlash-free gearboxes are used with hardened rack and pinion gear system that provides precision and durability in the axes.

Service by remote connection method is possible and provides problem detection and solution by connecting to the entire automation system. Data is transferred and automatically backed up via wireless network connection and USB. There is a central lubrication system that facilitates machine maintenance. Rails and transfer systems are specially coated against corrosion.

CK 187 Cooling Station

It takes the welded profiles for necessary cooling stage before transferring them to the turning station for corner cleaning. The cooling time is controlled by the computer on the welding machine. 

CK 180 Speed Turning Robot

It works integrated with CN 770/20 CNC Corner Cleaning Machine. It automatically takes the welded frames at four sides to the corner cleaning machine, drives the corners to be cleaned towards the machine and automatically turns the frames. 




Barcode Reader (AK 002), Seal Printing System (AK 032), 0.2 mm and 1.2 mm automatic welding range selection (AK 052) are offered optionally.