NR 210

PVC Profile Machining Center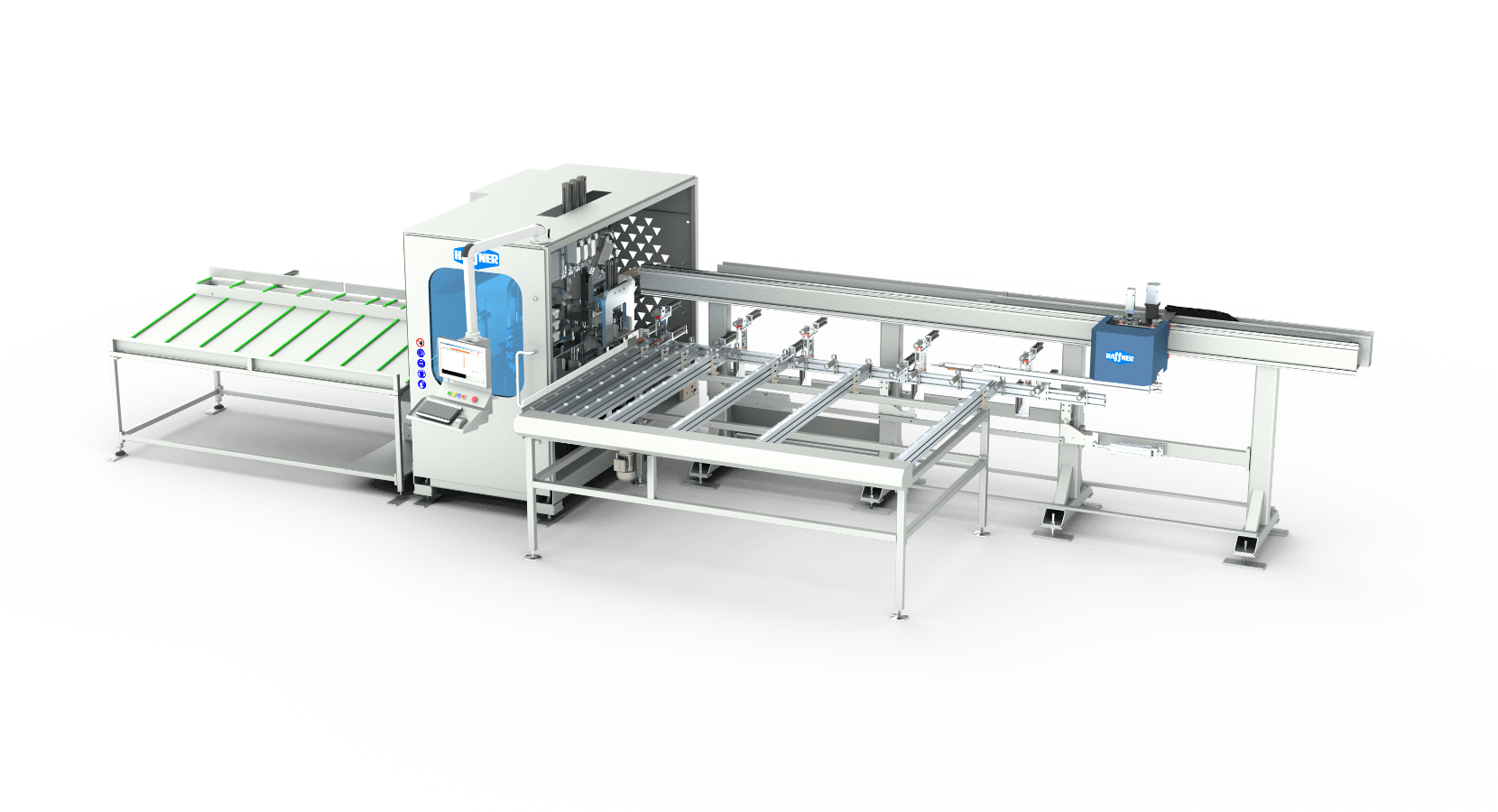 NR 210 Profile Machining Center is designed to perform all routing, drilling, reinforcement steel screwing and marking operations on PVC profiles in a single, PVC controlled machine.  In this way, the machining performance of 3 different machines (copy milling, drain slot router, screwing) with 3 operators was collected in a single machine, while the production speed and quality standardization was achieved, labor costs were also greatly reduced.




NR 210 Profile Machining Center offers the possibility to stack 10 pieces of profiles cut up to 3500 mm length on the loading belt. The servo motor controlled profile holder, which can be positioned horizontally automatically, has the ability to hold profiles of different designs and sizes and drive them into the machine. Thanks to the sensor on the profile holder, the lengths of the long profiles placed on the loading band can be measured automatically and taken into production.


With 16 standard tools on the milling group used in NR 210 Profile Processing Center, it performs all operations on the profile with maximum precision. In addition to opening angled drain slot routing, it is aimed to increase the production capacity by simultaneously processing the mirror, cylinder and arm parts, which take time to open especially in the door profiles. 




After the automatic reinforcement steel screwing, all operations on the profiles are carried out in the same station, including the mounting hole and triple drilling operations. Profile pieces lined up on the conveyor belt at the exit station are automatically transported to the operator one by one. The barcode printer system, which works in integration with the machine, simultaneously writes barcode on the labels to be attached  to the profiles are moved right in front of the operator.

Labels with barcodes are manually pasted on the profiles by the operator. Production integration is achieved thanks to the readability of the barcodes by CNC Welding and Corner Cleaning machines. Waste parts are transported to the waste chamber by the automatic conveyor system. 


Service support with remote connection, problem detection and solution by connecting to the entire automation system is possible. The operating system automatically cleans the unnecessary processes of the last session at every startup and shutdown of the machine, ensuring maximum security measures against virus infection and user errors. Daily backup is done automatically to the internal backup unit. The system provides the opportunity to control the production daily, weekly, monthly and yearly with the shift control system. There is a central lubrication system that facilitates machine maintenance.




It can be converted to NR 241 Profile Machining Center by adding SC 114 Cutting unit. In this way, cutting and all milling operations can be done on a single machine. If needed, second NR 210 can be integrated into system and it is turned to NR 242 Profile Machining Center. In this way, cutting, milling operations and production capacity can be doubled.