MAC 140

Profile Machining Center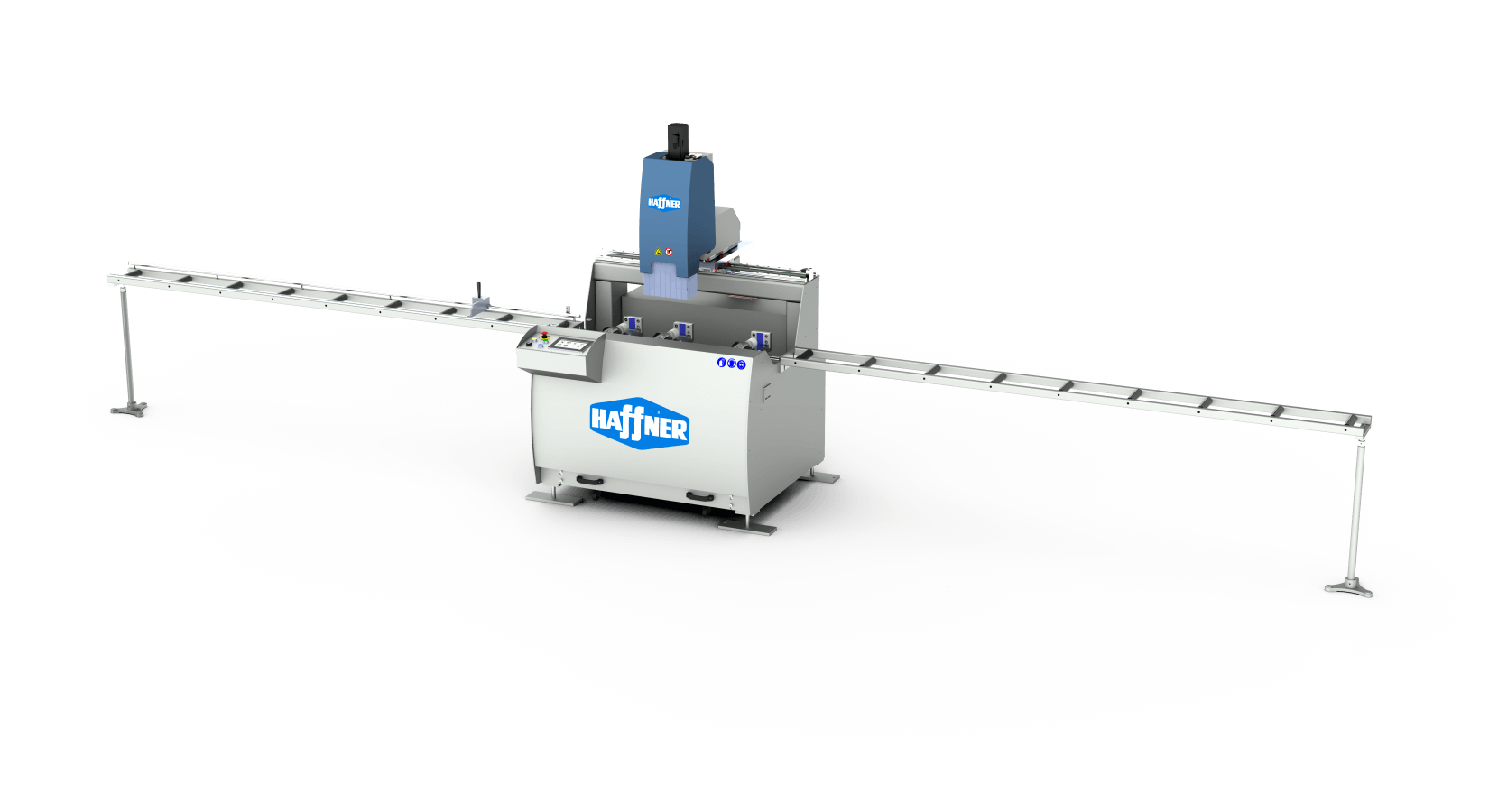 MAC 140 Profile Machining Center is designed to perform the milling, drilling and marking operations on the profiles in a computer-controlled and compact machine. In this way, all operations in manual routing machines can be performed automatically and free from operator capability, ensuring production speed and quality standardization, at the same time, labour cost is reduced. 

Thanks to its powerful construction and 5.5 kW milling motor, it has the ability to process PVC window and door profiles with reinforcement steel




The standard tool in MAC 140 Profile Processing Center, performs all operations on the profile with 0.1mm precision with its ability to interpolate on profiles to be processed in 3 axes. Thanks to the wide profile machining capacity, MAC 140 is capable of processing profiles with different designs and sizes. Controlled by a touchscreen PC control panel, the MAC 140 is used with a user-friendly interface developed by Haffner. The operations on the profiles to be milled are adjusted manually on the touch screen. 




3 horizontally positioned pneumatic compression pistons fixes the profile in the best way and provides milling and cutting operations with minimum tolerance. Horizontal compression pistons can be moved manually in the X axis in accordance with the operations on the profile. Thanks to the 3-meter conveyors placed on the right and left sides of the machine, the profile to be processed is kept in balance. There is a central lubrication system that facilitates machine maintenance.