TT 415

Double Head Miter Saw (Ø:550 mm)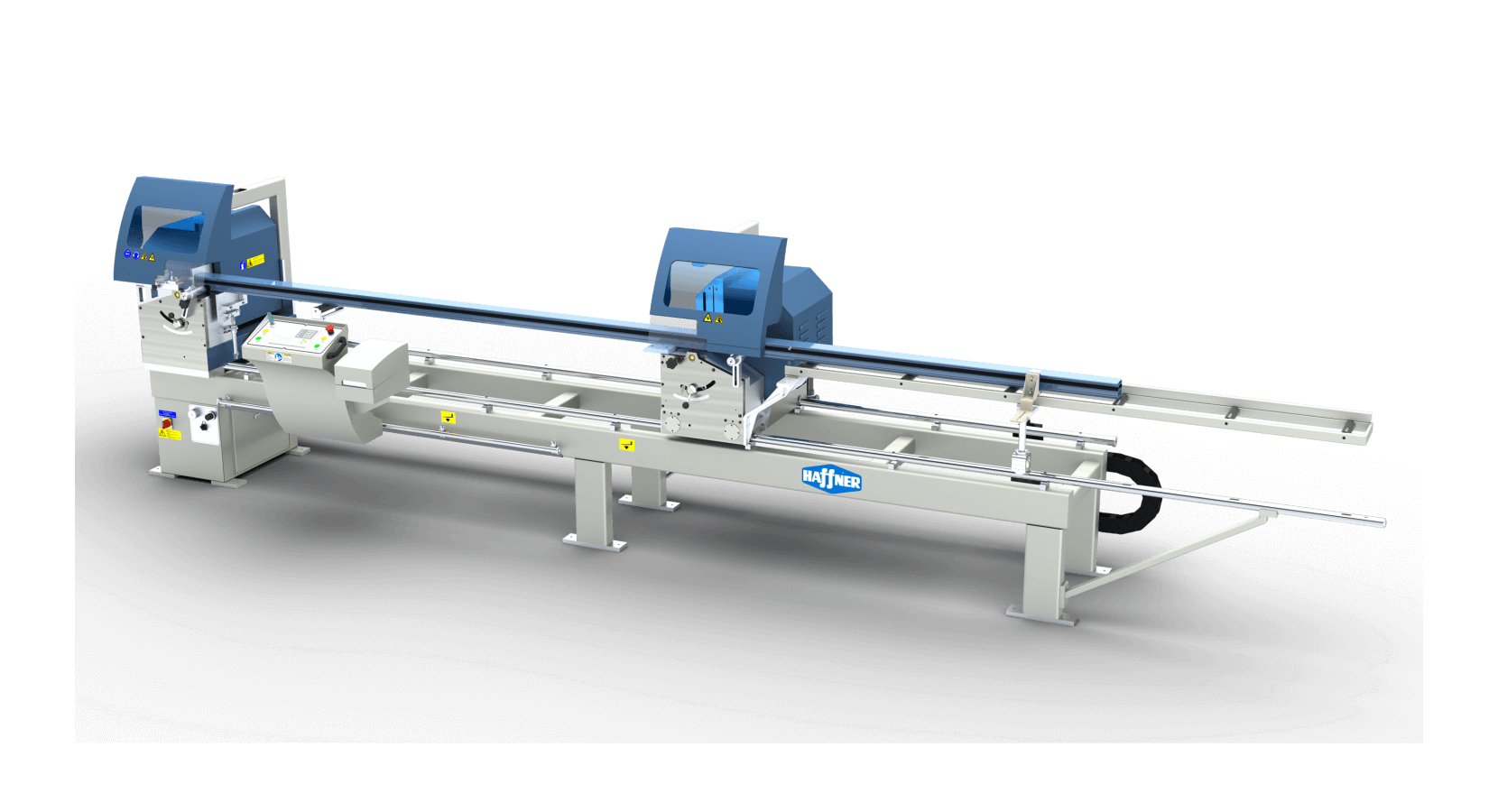 TT 415 Double Head Miter Saw can easily cut Aluminum and PVC profiles with 2 saws with a diameter of 550 mm, working in oncoming position. Automatically cuts the parts up to 4200mm. It has a strong construction best cutting quality, length and angle precision. TT 405 Double Head Cutting Machine provides automatic positioning for 45 ° and 90 ° angles with a single button cutting with inward recline position. 




All other intermediate angles can be easily adjusted manually by the operator. While the cutting head on the left side is fixed, the cutting head on the right side is automatically positioned according to the length of the profile to be cut. The movable head is automatically moved to the desired position, based on the size entered by the operator on the touch screen, and fixed pneumatically. Profile support conveyor on the moving head keeps the profile to be cut in balance. 




The number, length dimensions, angles and numbers of the piece to be cut can be entered manually on the touch screen, and can also be prepared in advance, sent to the cutting machine simultaneously by USB or remote connection. In case cutting is interrupted or switched between cutting lists, the machine can automatically continue cutting from where it left off. TT 415 Double Head Miter Saw fixes the profile in best way with both vertical and horizontal pneumatic compression pistons and the cutting result is obtained with minimum tolerance. Thanks to the horizontal pneumatic clamping pistons, more than one profile can be fixed at the same time within the saw diameter and cutting can be performed. 




Upon customer demand, it can be manufactured as single phase 220V or three phase 380V during production. Thanks to the "Hydropneumatic Saw Feeding System" designed for cutting aluminum profiles, the profiles can be cut in the most precise way with minimum tolerance in desired dimensions. Automatic lubrication of the saw during the cutting process ensures the protection and longer life of the saw. Thanks to the control panel designed in accordance with the CE regulation, which enforces two-hand use, it is ensured that work accidents that may occur during cutting are prevented and a maximum safe working environment is created during cutting. By adding an optional "Barcode Printer System" (AK 003) to the TT 415 Double Head Miter Saw, all profile parts can be followed in the production area. "Automatic Aluminium Wedge Cutting System" (AH 025) can be added as an option so that aluminum wedge profiles can be cut with the same precision and standard thickness. An optional "Dust Extraction Unit" (ES 024) can be added to the machine in order to minimize the profile chips generated after cutting and to facilitate cleaning.