TA 141

Single Head Cutting Machine (Ø:350 mm)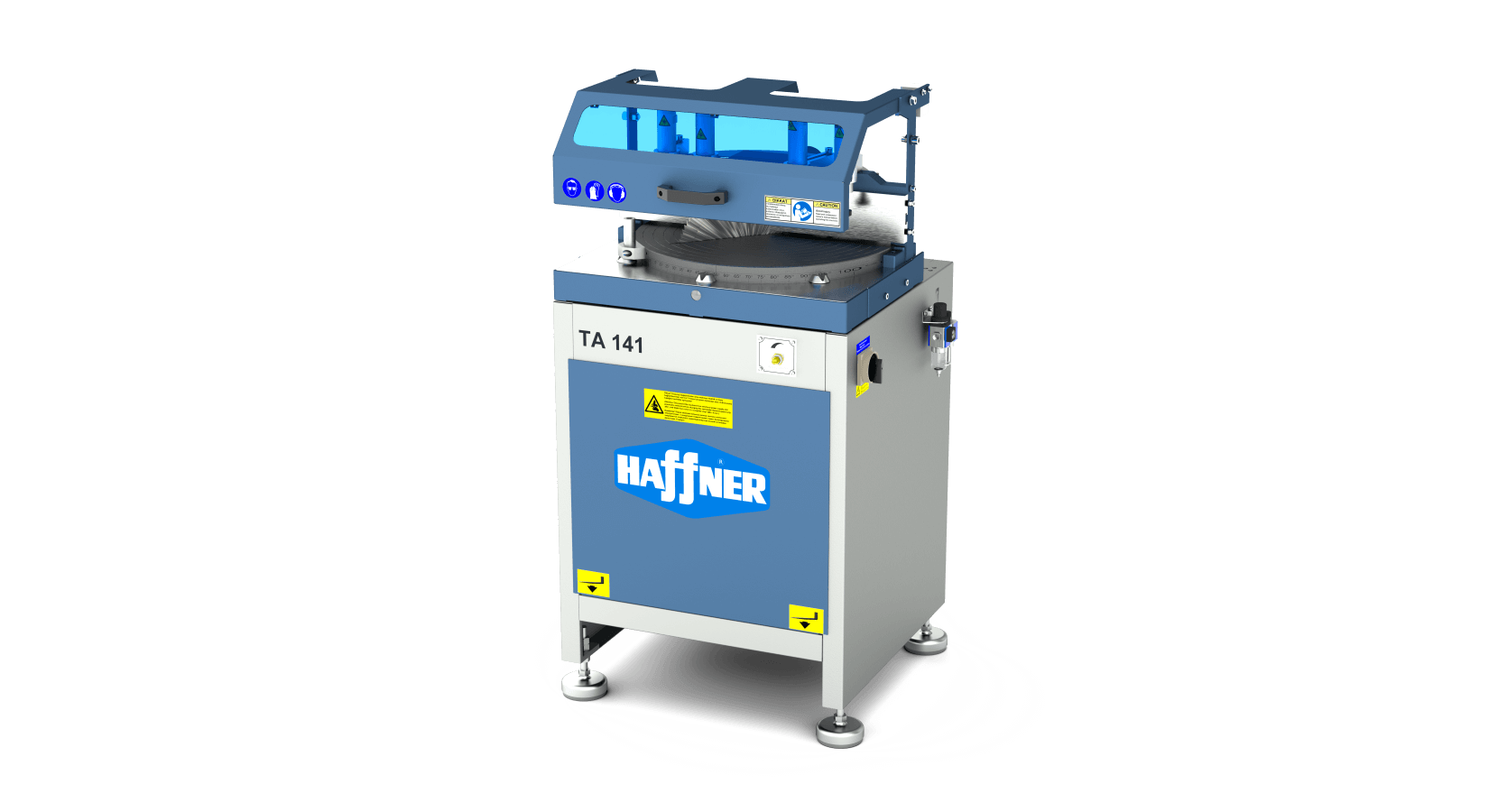 TA 141 Single Head Aluminum and PVC profile cutting machine with a 350 mm saw diameter and adjustable exit speed, works with the principle of "under cut". TA 141 Single Head Cutting Machine offering wide angle range from 22.5 ° to 157.5 °; has special fixing points that can be easily adjusted for 45 °, 90 ° and 135 ° angles. In this way, it is ensured that the saw is fixed to frequently used main angles. 




With vertical pneumatic compression pistons, the profile is fixed in the best way and the cutting result is obtained with minimum tolerance. During cutting, as the saw rotation pulls the profile backwards and pushes towards the table, the horizontal clamping piston is not needed and the profiles are prevented from moving during the cutting process. Upon customer demand, it can be manufactured as single phase 220V or three phase 380V during production. Thanks to the "Hydropneumatic Saw Feeding System" designed for cutting aluminum profiles, the profiles can be cut in the most precise way with minimum tolerance in desired dimensions. Automatic lubrication of the saw during the cutting process ensures the protection and longer life of the saw. 




Thanks to the control panel designed in accordance with the CE regulation, which enforces two-hand use, it is ensured that work accidents that may occur during cutting are prevented and a maximum safe working environment is created during cutting. The direction of use of the machine can be determined by adding a Manual Measurement Conveyor to the TA 141 Single Head Cutting Machine, optionally on the right (TK 061) or left (TK 062) side. In order for the measuring system to be Automatic instead of Manual, the MS 300 Digital Measurement System can be added to the 


machine in the desired direction.