MAC 540

5 Axis Profile Machining Center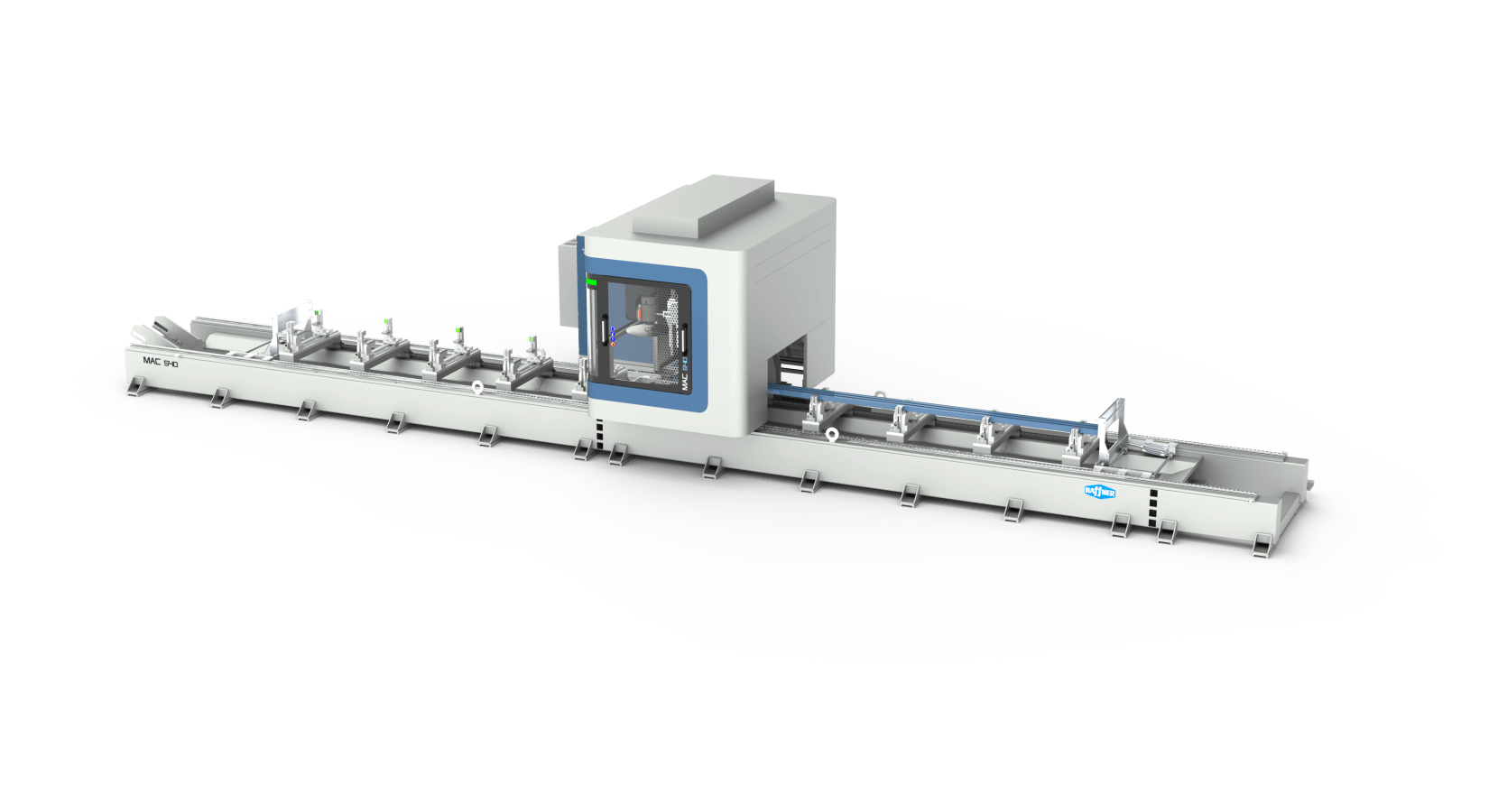 5 Axis Profile Machining Center is a bridge type special construction designed for milling, drilling, cutting, notching and flow drilling operations.

Reinforced chassis for processing materials such as aluminium, mild steel and PVC.

5 axis system controlled by high precision servo motors. 8-10 meters machinable leght.

Electric spindle motor S1/S6 (15 kW / 17K kW 18000/24000 rpm, water cooled spindle, suitable for material removal process during milling and drilling operations. 

Tool magazine with 16+1 saw capacity. Automatic clamp recognition and positioning.

Possibility of double station machining from 5 surfaces (6 surfaces with optional undercut tool)

Piston can be positoned saperately. Positioning accuracy: 0.1 mm.

15 kW S1, 24000 rpm, water cooled spindle.HSK F63 tool holder.

Max. disc milling diameter: 180 mm. 

A Axis works between angles -135° + 135, 

C Axis works between angles  0° - 320° 

X-Axis working speed: Vx=120 m/min.

Y-Axis working speed: Vy=60 m/min.

Z-Axis working speed: Vz=60 m/min.

19" led monitor, USB connection, ergonomic mobile hand control panel.

Service and problem detection with remote connection and solution by connecting to the entire automation system.

CAD - CAM program that allows easy operations on the profile.

Centralized lubrication system for easy machine maintenance.

Safety fences on both sides of the machine. CamProX 3D drawing program.