HP 114

Corner Crimping Machine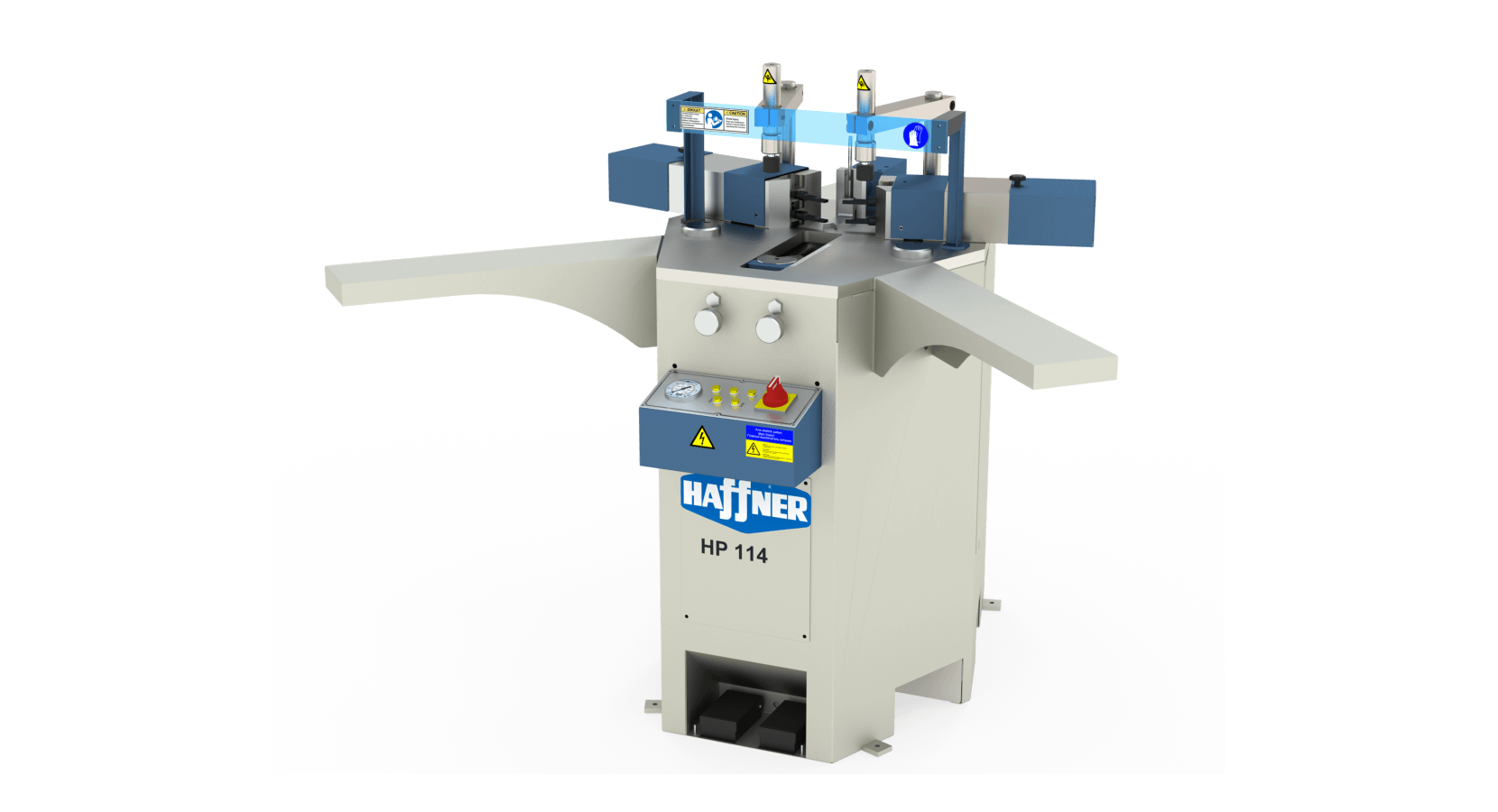 HP 114 Corner Press Machine is used for joining the corners of aluminum joinery. Before the corner press process, the aluminum slices are placed into the profiles by the operator, the corner of the joinery is formed and the corner is based on the rear jaw of the machine. The press blades of the machine can be adjusted in height according to the design of aluminum profiles and aluminum wedges suitable for these profiles.Thus, a single machine can be used for corner press operations of different aluminum systems. A 90 ° corner joint is achieved thanks to the Wedge Corner Press process, which provides a much better sealing and aesthetic appearance than screwing. The hydraulic system of the machine provides a high pressure of 6500 kgf and provides error-free corner joints. With vertical hydraulic pistons, the corner of the aluminum joinery is fixed in the best way and the result is achieved with minimum tolerance. HP 114 Corner Press Machine provides the opportunity to join corners according to all kinds of profile sections thanks to its adjustable supporters. 




The press blades of the machine can be easily adjusted according to different profiles thanks to the magnet fixing system and operate with minimum tolerance during the corner pressing process. The front square system provides the fixing of the corner of the aluminum joinery during the pressing process, as well as the ability to be hydraulically raised and lowered for easy loading and unloading of profiles. Pressing can be controlled by a foot pedal. Thanks to the control panel in accordance with the CE regulation, which requires the use of two hands, it is ensured that work accidents caused by the cutting blade are prevented and a maximum safe working environment is created.